"Myth is the dream of the people – the dream is the myth of the individual" Herbert Silberer
Whether my attraction to liminal states comes from a lifelong interest in dream states, or attention to dreams leads to an interest in liminal, non-ordinary states, or a mix of both, is unclear. Perhaps it's the persuasive sense of something deeper and richer, the hidden treasures calling out as beauty does, that draws me more closely to both.
"The best thing about dreams is that fleeting moment, when you are between asleep and awake, when you don't know the difference between reality and fantasy, when for just that one moment you feel with your entire soul that the dream is reality, and it really happened." –James Arthur Baldwin
A dream of mine is for a willingness to be changed by everyday communion with the world as it is; an edgeless movement between day and night. Perhaps then, an exchange between the mysterious states of dreaming with day world awareness of time and fate, can bridge the two more readily. Maybe when the day world sense of reality becomes less "me," then the night world of dream figures and mysterious places becomes less "not me." The waking dream of the day world blurs the edges into a more seamless connection of day into night, you into me and life into death.
The etymology of the word "dream" is itself evidently controversial, ambiguous and unclear, but surprisingly relates to "joy, mirth, musical sound."
In his book, Jung and the Making of Modern Psychology, Sonu Shamdasani's discusses Théodore Flournoy, and his influence on C.G. Jung: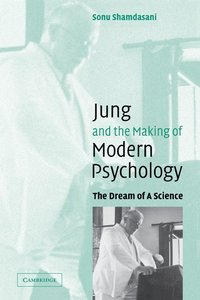 "The dream could have a purposive and teleological role in developing latent faculties. It derived this from the special significance that Flournoy attached to the creative imagination. This faculty was "the foundation of our being." It was stimulated by reality, to which it applied itself through acting to transform it. As a result, "the human soul is a machine to transform the real."
Who remembers the day world or questions the reality of waking states while dreaming? Dreaming is perhaps a deeper immersion into a more passive state where something other than willed, intentional focus of the day world has its way with us. As the Greeks told of Persephone's abduction into Hades' Underworld, so are we immersed into a world not of our choosing.
We may wonder what dreams mean, but one of their gifts is that they do not so readily give up their meaning. While dreaming, who asks what does this mean? In some sense, their gift is the freedom to let the characters, plot and movement of the dream roll on, moving us into unknown territory with no need of anything other than participation.
"It is, indeed, good that no valid method [of dream interpretation] exists, for otherwise the meaning of the dreams would already be limited in advance and would lose precisely that virtue which makes them so especially valuable for psychological purposes – namely their ability to give a new point of view." C.G. Jung
Although no precise meaning may be found in dreams, they may give us insight as if shuffling the deck of our day world experience and viewpoint. They allow us an experience that may not be available to us in waking states. Who knows where dreams are drawing from? There are many theories, and I suspect they each may contain some validity. I like that we cannot precisely know the dream's function, purpose and meaning. Yet they can serve creativity by offering insights that bring us new ideas and new ways of seeing when we attend to their presence and messages.
Dreams allow us an alternate way to see ourselves, others and the world. If attended to, they can act as a bridge to the unknown, and in that sense have a creative function.
In a letter to one of his students, Jung says:
"In the deepest sense we all dream not out of ourselves but of what lies between us and the other."
One of the gifts that Jung gave us is to reconsider the value of the dream world as a counter weight to a one-sided day world experience of both ourselves and others. Dream plots and characters may force us to see ourselves and others in ways that shock us or are entirely unrecognizable.
"The dream is the small hidden door in the deepest and most intimate sanctum of the soul, which opens to that primeval cosmic night that was soul long before there was conscious ego and will be soul far beyond what a conscious ego could ever reach." Carl Jung
I have found though, that by attending to dream images and movement, they do reveal to me a much-needed understanding, often through a highly charged emotional dream that upon waking, shows me something I was either unable or unwilling to see before the dream.
So, perhaps it is that our conscious, waking, day world self, finds its deepest roots in the mystery of whatever source dreams and life itself may come from. Maybe, in some way we may never fully understand, we carry with us the origins of the universe and all subsequent traces in a blend of physical and psychological experience that serves to further articulate the mystery of being.
"We're going to lay down someplace shady
With dreamland coming on" Joni Mitchell
Except as noted, all quotes from Sonu Shamdasani. Jung and the Making of Modern Psychology: The Dream of a Science. Kindle Edition.